ElectraLED, Inc.
ElectraLED® produces high-quality, energy-efficient, commercial LED lighting products. Company headquarters are located in Clearwater, Florida. With a broad and continually developing product offering, ElectraLED provides an array of solutions focused on commercial LED lighting needs.
ElectraLED is proud to be made in the U.S.A.
---
Efficiency at the Speed of Light
Commercial LED Lighting for
Food & Beverage
Industrial
Retail
Signage
Our manufacturing facility located in Clearwater, Florida contains a full range of modern and computerized production equipment and has the capacity to expand production.
OUR MISSION
To provide the most economical, expertly engineered and rigorously tested LED illumination products with unparalleled service and support to our customers worldwide.
CUSTOMER SERVICE
Our knowledgeable and friendly staff is always available and prompt in responding to customer's requests. We are committed to delivering the industry's best products with the responsiveness and service that our customers demand and deserve.
ENGINEERING QUALITY
We take pride in the continuous development of new and innovative products to meet the efficiency demands of the future. All ElectraLED lighting systems are designed in-house and every product is subjected to third party certification testing for safety, longevity and performance.
Commercial LED Lighting Made In USA
Food & Beverage | Industrial | Retail | Signage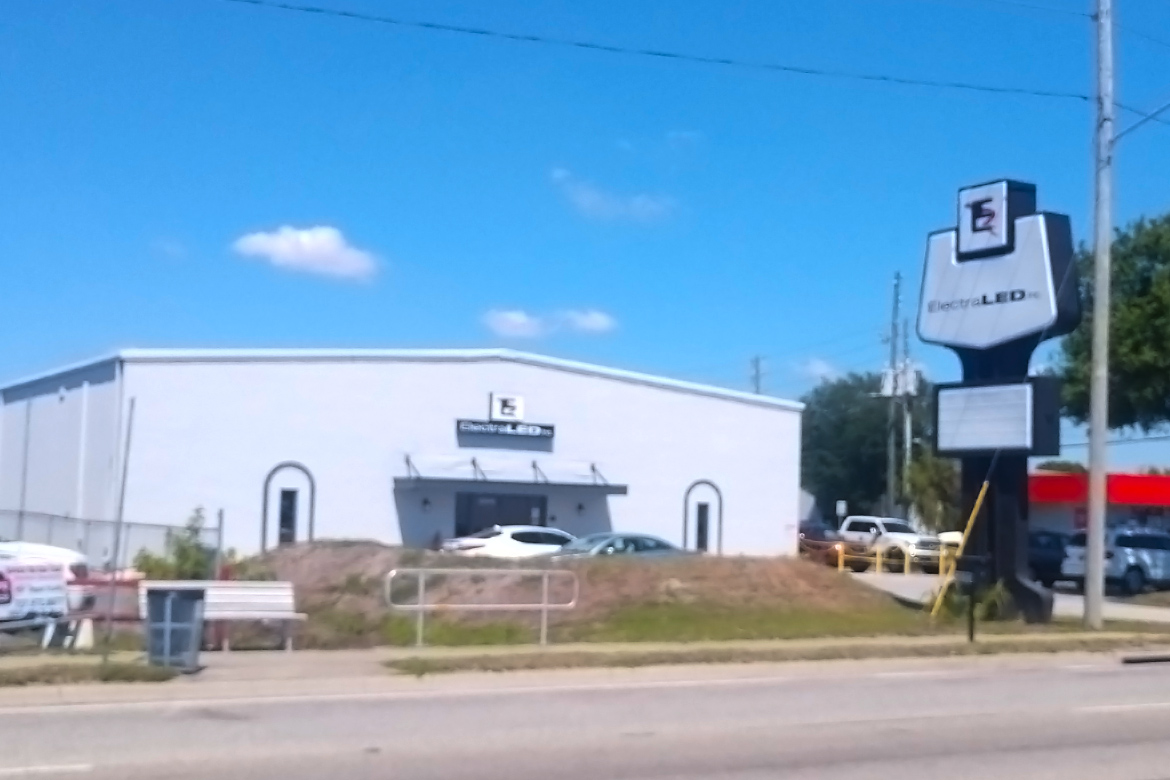 Our History
ElectraLED, Inc. was established as a Florida corporation in July 2002. Originally serving the signage industry, we expanded into food & beverage, industrial and retail LED lighting.
With our manufacturing facilities located in Clearwater Florida, ElectraLED is proud to be made in the U.S.A.